Intelligent Video Solutions has announced that they will be showcasing an innovative video recording solution at IMSH, International Meeting on Simulation in Healthcare, being held in San Francisco January 26th – 29th.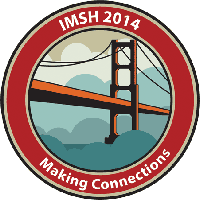 According to the Society for Simulation in Healthcare Website, "IMSH is designed for all healthcare simulation educators, practitioners, developers and researchers offering, high level learning and networking opportunities."
Intelligent Video Solutions, Pewaukee Wisconsin, www.ipivs.com, will showcase the ISR, Intelligent Stream Recorder, and how it is being used in healthcare simulation in order to help educators improve the effectiveness of their simulation labs. Simulation labs are used in healthcare training environments to put students in real life medical treatment scenarios and provide a hands on experience to the students.
"Most simulation labs utilize some type of video recording tool" says, Kevin Marti, President of Intelligent Video Solutions. "Educators utilize video to monitor the simulation exercises in real-time and for debriefing purposes afterwards. The ISR solution is a perfect fit for medium to smaller facilities looking to upgrade their video capture experience."
"We provide a great video capture solution for this market at an affordable price which makes it an excellent solution for the medium to smaller size simulation centers who are looking for a high quality solution and stay within their budgets", says Marti.
Intelligent Video Solutions has over 15 years of experience in providing audio video event recording solutions which are used in healthcare simulation, university clinical training, law enforcement interview recording, and corporate training environments. IVS operates out of their headquarters in Pewaukee, WI.
For more information on IVS and its solutions people can visit the company website at www.ipivs.com or contact the company directly at 855-229-9699.